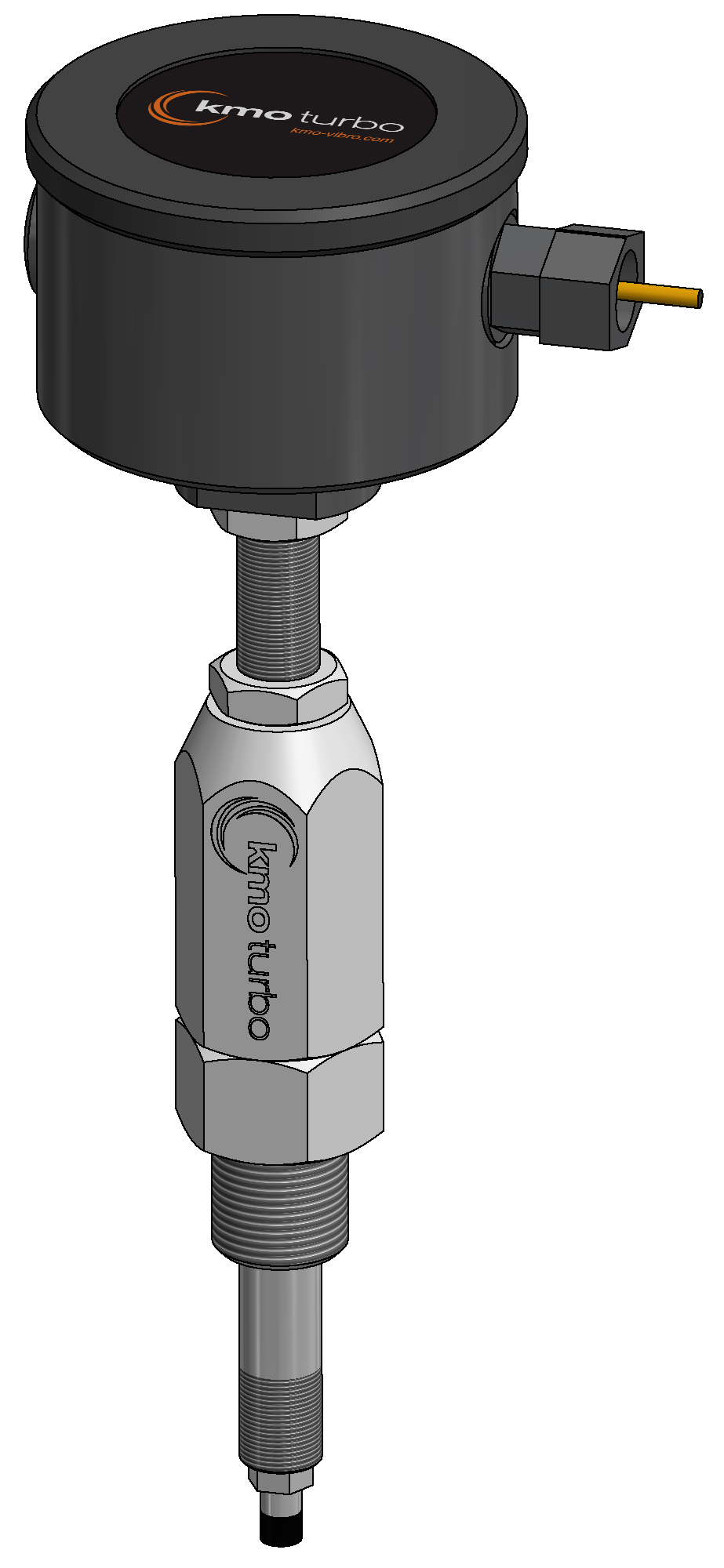 kmo turbo always favors the reverse mount variant (probes for sleeve mounting) as opposed to standard probes. The probe is always the same for both rotor vibration and shaft position measurement; the adaptation to the installation situation is performed via the probe holder.
kmo turbo has developed an own probe holder for the mounting of reverse mount eddy current sensors. This probe holder stands out positively in many respects compared with conventional fixing systems:
Retrofitting can be performed on the kmo probe holder without extensive mechanical processing.
Thanks to the adjustment range of 50 mm only a few different sleeve lengths are required, which simplifies potential stock keeping for spares.
The distance of the probe to the shaft is set only once during the initial installation, and then nevermore. A reference surface ensures that the set distance is maintained, even after disassembly and reassembly.
Thanks to an O-ring seal, oil leakage from the bearing housing through the probe holder is ruled out.
A generously dimensioned terminal housing is provided to ensure a secure cable reception, including plug connection.
The terminal housing made of non-conductive material provides reliable protection against ground fault or short circuit to ground.
Dismantled probes are protected by robust protective sleeves.
We recommend the kmo GapTester for a reliable setting of the probe distance (GAP voltage); this device considerably speeds up the adjusting procedure.
Once set – nevermore readjusted!
The distance of the probe to the shaft surface (GAP) is set only once and permanently fixed. The originally set distance is maintained, even after disassembly and reassembly.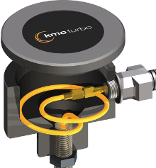 Terminal housing with multiple advantages
Generously dimensioned for secure cable reception without the risk of crushing and without an undershooting of the permissible bending radii. The terminal housing is positionable. The housing is made of non-conductive material to ensure against potential ground fault or short circuit to ground that can falsify measurement values. A circumferential groove at the inner bottom allows convenient storage of the cable overlength.
Protective cap for dismantled probe holder
Experience has shown that probes are often subject to damage after dismantling, e.g. as a result of incorrect storage. kmo turbo offers robust protective screw-on caps for the probe holders in order to ensure protection of the sensitive sensors. The protective cap can be stored in the connection head.
ORDER INFORMATION KS016 (PDF) ...
PRODUCT INFORMATION PROBE HOLDER KS016 (PDF) ...
Request a quotation: Diese E-Mail-Adresse ist vor Spambots geschützt! Zur Anzeige muss JavaScript eingeschaltet sein!

Interested in becoming international distribution partner? Please Contact: Diese E-Mail-Adresse ist vor Spambots geschützt! Zur Anzeige muss JavaScript eingeschaltet sein!