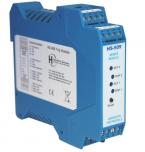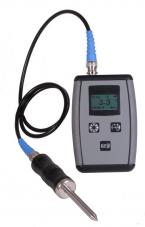 In the field of vibration monitoring with the aid of acceleration sensors or vibration velocity sensors, kmo turbo is German distribution partner of Hansford Sensors, the English sensor specialist.
However, kmo turbo is more than a mere distributor. We are also a competent partner and consultant when it comes to solving vibration problems in turbomachinery. Simply explain your respective problem – we'll take care of the rest: device selection, measurement, right up to competent diagnosis.
Hansford Sensors manufactures a wide range of vibration sensors and associated monitoring systems. The product range includes sensors with AC output, as well as voltage outputs and 4-20 mA outputs to the direct connection to data collectors, PLC and process control systems.
Intrinsically safe AC and 4-20 mA versions are available with ATEX and IECEx certification for use in group I (mining) and group II (petrochemistry).
Portable vibrometers, protective systems and a wide range of accessories are also offered.
Hansford Sensors Ltd. is ISO 9001 certified. The products are covered by an unreserved 3-year guarantee.
Request a quotation: Diese E-Mail-Adresse ist vor Spambots geschützt! Zur Anzeige muss JavaScript eingeschaltet sein!

Moreover we also deliver similar seismic products and vibration switches of our partner manufacturer ProvibTech.
DATASHEETS:
Accelerometers TM0782A / TM0783A / TM0786A / TM0784A (PDF) ...
Velocity Sensors TM0793V / TM0796V / TM079VD (PDF) ...
Universal Velocity Transmitter TR1101 (PDF) ...
Velocity Transmitter TM016 (PDF) ...
Monitor Transmitter DTM20-Serie (PDF) ...
Switches PT580 / VS102 / PT500 (PDF) ...
Request a quotation: Diese E-Mail-Adresse ist vor Spambots geschützt! Zur Anzeige muss JavaScript eingeschaltet sein!